BIG BOLD BACK BONE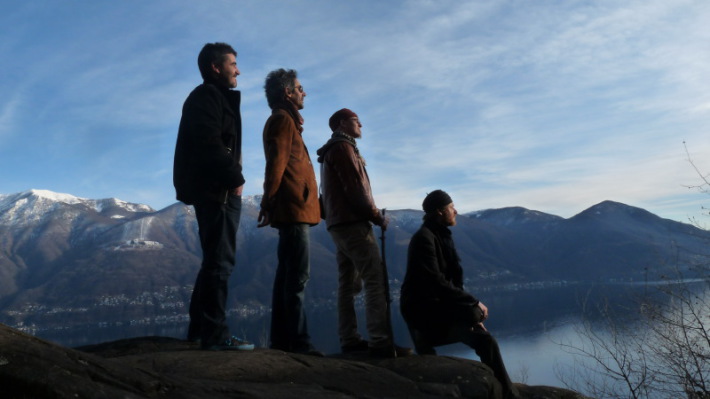 BIG BOLD BACK BONE were born from the rendezvous between the Swiss duo Lost Socks and the Portuguese Luis Lopes and Travassos. All elements of this unusual electro-acoustic quartet have a rich background in the investigation of their own sound. The extensive possibilities of various instrumental techniques fashion a new and fresh sound –at times almost orchestral. The acoustic elements in line with the electric power; the cold and methodical free improvisation melts with the energy of free jazz and rock. The result is a electro-acoustic music loaded with tension, contemporary emergency and past awareness.
—
Marco Von Orelli – trumpet, piccolo Trumpet
Luis Lopes – electric guitar
Travassos – analogic electronics
Sheldon Suter – drums

Marco von Orelli trumpet, composition, bandleader. Studied music in Winterthur, Zürich and Basel, graduated on trumpet and improvisation. Bert Noglik, the known jazz journalist and critic, writes about him: "Here, catching our attention, von Orelli is a musician who cuts his own path through contemporary sound worlds (…) the music of a trumpet player who has an unmistakable tendency to melos." Concertactivity – Solo and with variuos formations and orchestras from different styles, including basel sinfonietta, Swiss Improvisers Orchestra, TOMMY MEIER – ROOT DOWN, musique brute, Marco von Orelli 5. Performances in Switzerland and Europe, e.g. open airs and int. festivals such as the Jazzfestival in Willisau, météo – Jazz à Mullhouse, music unlimited 22, in Wels, Austria.
Collaborations and concerts with Co Streiff, Christoph Baumann, Flavia Ghisalberti, Jan Schlegel, Daniel Ott, Sheldon Suter, Béatrice Götz, Peter Schärli, Tommy Meier, Irène Schweizer, Omri Ziegele, Luìs Lopes, Paul Hubweber, Travassos, Marc Unternährer, Luca Sisera, Isa Wiss, Michel Wintsch, Ernesto Rodrigues, Carles Peris, Christian Weber, Alex Huber amongst others.
Marco von Orelli dedicates his artistic work mainly to current aspects of improvisation, combined with composition in the fields of contemporary jazz and Neue Musik. CD-recording e.g. with Root Down Orchestra (the Master and the Rain & Tommy Meier Root Down) Intakt Records, Swiss Improvisers Orchestra (Zwitzerland) Creative Sources Recordings, Musique Brute (poste restante) Unit Records, Marco von Orelli 6 (Close Ties On Hidden Lanes) HAT HUT (hatOLOGY 709) Records Ltd.
—
Sheldon Suter was Born 1971 in Locarno, Switzerland. Son of a jazz drummer start very early to play drums. Self taught musician. Began his career as a drummer in the area of modern jazz, encouraged by Billy Brooks at the jazz school of Bern. Later hi visit differents workshops with Fritz Hauser, Co Streiff, Daniel Studer, Joelle Leandre. He has developed an unusual repertoire of percussive sounds trought free improvisation outside conventional idioms. His music is at the limits of free improvisation, new music (e-music) and contemporary jazz. It swings and oscillates between unerring bends, abstraction, charm and powerfull energetic eruptions: exciting, different and multi-faceted music that does not fit in any common scheme. Storytelling music, raw, cross-grained and sensual at the same time.
As a drummer he has performed with Urs Leimgruber, Sonny Simmons, Zeno Gabaglio, Co Streiff, Jan Schlegel, Luis Lopes, Marco von Orelli, Domenic Landolf, Jean-Paul Brodbeck, Hilaria Kramer, Corin Curschellas, Roberto Domeniconi, Rafael Schilt, etc. . Sheldon Suter play also as sideman of choice in various formation in theatre (Theater Puravida, Compagnia nuovo teatro), dance and performance projects. For severals years he work with the Suisse Butoh dancer Flavia Ghisalberti. Sheldon Suter lives and works between Arcegno (south Switzerland) and Zürich.
—
Hi, I'm Travassos. I play tapes, amplified objects, circuit bending among other things. I'm discovering every day that the source doesn't matter, each object it's a infinity source of sounds. I've established a straight relation with music in 1990, manly with jazz and improvised music. Since then I had the honour of playing with a lot of very nice and talented musicians – such as Evan Parker, Benjamin Duboc, Norbert Moslang, Mat Rogalsky, Rafael Toral, Sei Miguel, Nuno Rebelo, Ernesto Rodrigues, Heddy Boubaker, Rodrigo Amado, Bryan Eubanks, Nush Werchowska, Manuel Mota, Antonio Contador, Flak, Oblat, Katsura Yamauchi, André Gonçalves, Calhau, Nicholas Ng, Neil Davidson, Gabriel Ferrandini…

Discography:
"In Search Of The Emerging Species" (shhpuma Records)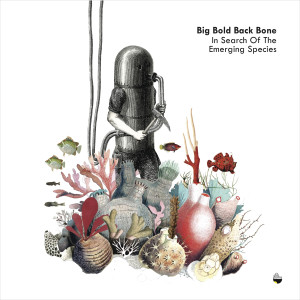 "Emerge" (Wide Ear Records)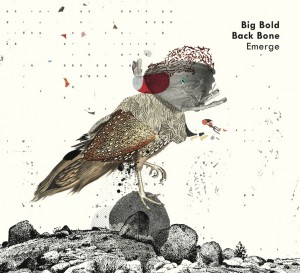 "Clouds Clues" (Wide Ear Records)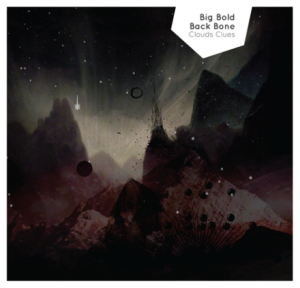 Press:
about "Clouds Clues" (Wide Ear 2013)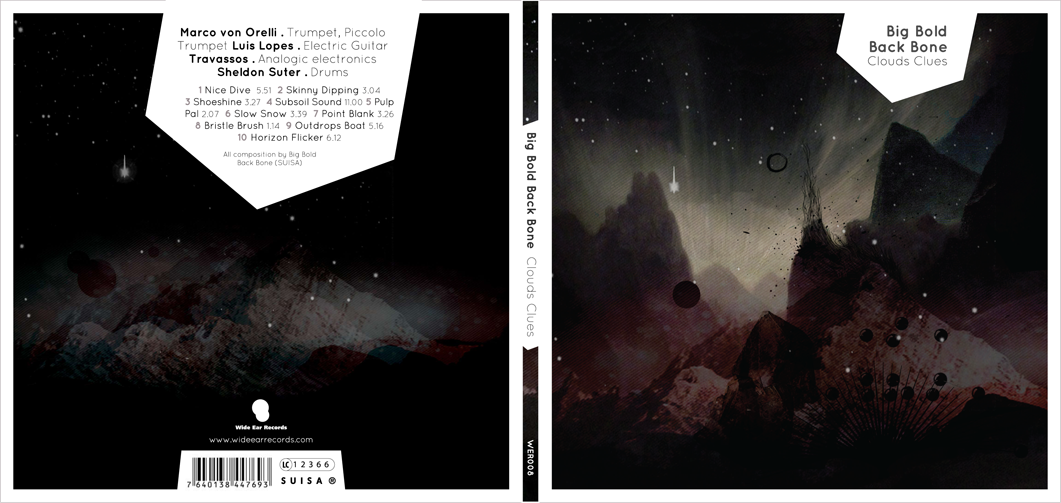 "Pour donner une idée plus métaphorique de la musique produite, imaginons des didascaties pour, par exemple, une hypothétique partition de Slow Snow: craquements d'arbres dans une grande forêt; porte grinçante; insectes s'opposant dans une fourmilière; quelques échos lointains se perdent dans l'immensité; tic-tacs d'un réveil; fréquence grave du rayonnement cosmique fossile. Quatre plages sur dix offrent un visage tout autre. C'est un rock-noise-free qui caractérise Shoeshine; Pulp Pal fleure bon l'harmolodie nerveuse; avec Point Black, c'est un peu le Miles Davis des années 1970 qui aurait été invite au sein du Prime Time d'Ornette; enfin, John Zorn ne dédaignerait sans doute pas Bristle Brush. Connaissez-vous Wide Ear Records? Et Big Bold Back Bone? Non?? Toujours pas!?"  Ludovic Florin / IMPROJAZZ
"Opnieuw krijg je hier die schommeling tussen eerder suggestieve schetsen — soms neigt het zelfs naar het sound design van het Peter Evans Quintet, waarin een hoofdrol weggelegd is voor schurende, ruisende en pruttelende klanken — en een zijstapje naar het terrein van de iets conventionelere improvisatie ("Pulp Pal", "Point Blank"). In "Subsoil Sound" wordt gespeeld met pure sound en opvallende effecten (smak- en kusgeluiden van de trompet, bvb.), bij "Slow Snow" neigt het meer naar een dreigend minimalisme en bij "Bristle Brush" mondt het uit in een noisy duet voor gitaar en trompet. Opnieuw geen evident heen-en-weer-gekets, maar een coherent avontuur dat steek houdt voor luisteraars zonder oorkleppen"  Guy Petters / Enola.Be
"Democrática e estável, esta música é simultaneamente inventiva e muito aberta. Sem se fixar num rótulo definitivo, o quarteto vai-se esquivando entre laivos de jazz, electro-acústica e, no limite, rock. Mas é na improvisação que assenta o seu vector fundamental, é daí que é alimentada uma permanente tensão, combustível para uma música curiosa e fervilhante"  Nuno Catarino / Body Space
"I hope the four are still in business as Big Bold Back Bone. Their – often – noisy sound improvisations sound very together and focused, playing with lots of ideas. Lively and really exciting improvisations it are, not in the least by the subtle electronics of Travassos. Very worthwhile"  Vital Weekly blog (DM)
"é uma música electroacústica improvisada que não teme os vínculos idiomáticos com o jazz e o rock e que não entende os factores de experimentação, pesquisa e exploração como abordagens exclusivistas, como se verifica pelo apreço com que melodia, harmonia e ritmo são tratados ao longo dos temas. Enfim, não propriamente "temas", mas "sketches" em que se pega numa determinada situação e se estudam as suas possibilidades, indo do mais convencional tonalismo a uma assumida intervenção bruitista. Sempre com tensão, intriga e trama, condições de base para a excelência, sendo que este é um disco excelentíssimo" ∗∗∗∗∗ (5 em 5))  Rui Eduardo Paes / jazz.pt
"Dans cette station de télescopage qu'est Big Bold Back Bone s'agitent quelques familiarités (un zeste de Prime Time ici, un zeste de Berne-Ducret ailleurs, des sursauts soniques un peu partout). Y stagnent aussi des terres introspectives, logiquement malaxées par les analogic electronics (des electronics bio ?) de Travassos. Dans cet underground profond où rien ne se dénoue, s'invitent les pénétrants caquetages de la trompette de Marco von Orelli. Et, par bonheur, la guitare rigoureuse de Luís Lopes déstabilise parfois cette brume sans fin. Mais, à l'arrivée, persiste cette étrange impression de territoires indéfinis et trop peu arpentés par un combo oublieux de son envol."   Luc Boquet / Le Son Du Grisli
"Die band Big bold Back Bone setzt sich aus zwei Schweizer und zwei portgiesischen Musiken zusammen. Durch die Achtsamkeit der vier Musiker bildete sich aus der Konfrontation der beiden Kulturen eine Schnittmenge aus eindrucklichen, filigranen Strukturen[…]Dem Quartett gelang es aber nicht nur, die kunstlerischen, Kulturellen und wirtschaftlichen Differenzen konstruktiv umzusetzen. "Big Bold Back Bone" schrammt auch in Sachen Besetzung am Gewohnten vorbei. Mit einemBlaser und der Gitarre im Vordergrund, der Perkussion dahinter und den analogen Electronics irgendwo darzwischen ist fur einige Spannung gesorgt. Doch ganz entgegen den ERwartungen, die beim Bandnamem aufkommen konnten, ist auf dem Endprodukt von gegenseitigem Kraftermessen zwischen den vieren wenig zu spuren […] Die zehn Stucke sind eher ruhige, sich subtil entwickelnde Strukturen und auch wenn die Mittel vorhanden waren, wirrd kaum mit roher Kraft oder Lautstarke provoziert"  Von Christof Thurnherr / Jazz'n'More, Blues'n'Roots
"C'est cette impression d'espace qui définit Cloud Clues, le premier album de BBBB. Il permet de découvrir une musique sèche, nerveuse et percluse d'électricité où la trompette de Von Orelli est travaillée en son coeur par la guitare omniprésente de Luis Lopes […]Il suffit de se plonger ici au coeur de l'incendiaire "Shoeshine" pour s'en rendre compte ; le jeu d'embouchure du trompettiste est giflé par de grands riffs monochromes de guitare, comme une nuit qui se crèverait pour laisser paraître une lumière éclatante, brute et cireuse. Le jeu de Lopes est acrimonieux, rageur parfois, mais il n'a pas la virulence que l'on avait pu rencontrer dans son dernier live. La présence de Travassos, architecte du son qui contribue également (on a jamais assez de talent) à l'identité graphique de Clean Feed Records y contribue grandement. Ce dernier a également joué de son électronique fébrile aux côtés de Rodrigo Amado ou Heddy Boubaker. C'est lui qui, en travaillant le son de ses comparses en direct, en jouant avec la répétition des timbres et leur extension irréelle, crée cette impression nébuleuse, cotonneuse et sépulcrale que l'on retrouve dans un morceau comme "Horizon Flicker", qui clôt l'album. Le titre de l'album et sa pochette céleste laissent d'ailleurs un doute dans cette nuit aux lumières hésitantes ; est il question de nuages ou de brouillage ? Un peu des deux, manifestement. Tout est l'oeuvre de Travassos, qui explore avec bonheur cette musique de nuit. Dans le central "Subsoil Sound" qui permet de croiser les éclats de la trompette et les griffures méthodiques de la guitare, le sculpteur de son s'empare d'un claquement d'embouchure pour en faire le cri répété d'un oiseau. On se téléporte alors dans un monde inquiétant, infectieux et touffu où une trompette nerveuse semble sortir d'une clairière pour se jeter dans un flot d'électricité qui semble gonfler à mesure que le morceau avance. Cloud Clues est un album tourmenté, balayé par le vent créatif qui traverse depuis plusieurs années le jazz européen, pas si éloigné des improvisations nébuleuses de Christoph Erb au sein de Veto Records. Il nous accompagne avec agilité sur le fil ténu entre rêve et cauchemar dans les ténèbres tumultueuses de l'improvisation. C'est peu dire qu'on aime à s'y perdre.."   Franpi Sunship


videos: